Worcester BID offers a range of business services to its members. Find out more on this page.
Worcester BID is funding a series of free and heavily subsidised training courses for employees of BID businesses to undertake.
Since November 2010 we have facilitated a series of training courses, ranging from First Aid to Social Media, World Host Customer Service to Security and pretty much everything in between, all of which have been extremely well received by participating BID businesses!
Take a look at our Training Page for more details.
Visit our Training page
Download the Training Needs Analysis
We are using the collective power of Worcester BID's 600+ members to reduce business running costs.
Our cost saving service is completely free and can save you time and money on your Energy Fees, Merchant Fees, Telecoms Fees, Water Fees, Business Insurance Needs, Advertising and so much more!
Savings of over £82,500 have already been identified for our BID members thanks to Meercat Associates and almost 40 businesses have taken advantage of engaging in this fantastic scheme!
Get the most out of your BID membership!
New Offer being announced soon!
We have partnered with cost savings specialists Meercat Associates who work with individual businesses, to provide tailor made opportunities, to secure exclusive rates and deals from providers. Working with them means we can access their exclusive BID buying group offering national buying power from 10,000's of businesses across the 200+ BIDs in the UK.
GET A COMPLETELY FREE AND NO OBLIGATION UTILITY BILL ANALYSIS ON:
ENERGY – Electricity and Gas
TELECOMS – Mobiles, Landlines, VoIP and Broadband
WATER
MERCHANT FEES –  review of current Merchant Services statements, identifying hidden charges, calculating savings and reducing card rates
PEST CONTROL – Food & Non-Food Premises
TESTING – Health & Safety, Fire Risk Assessments, PAT Testing etc
Access the very best market prices, manage your contracts and sort out any issues you may have with essential suppliers. There is no obligation, no hassle and it is a simple process. This is a free service with all the savings being passed to you.
Other local BID members have added to the scheme and are offering to share a range of discounts exclusively to Worcester BID members:
Hazelton Mountford, a CII Chartered Insurance Broker, combines a comprehensive coverage with competitive premiums to provide a discount of up to 50% towards your annual BID Levy – subject to a maximum of 10% of the policy premium. Contact us on info@worcesterbid.com for a referral.
BID Discounts Scheme for BID Business Employees
The BID Business Discount Scheme commenced on 1st August 2019 and has been bringing exciting offers and discounts to our BID Business Employees across the city centre via a monthly ebulletin.
BID Business Employees can benefit from discounts and offers with the following businesses: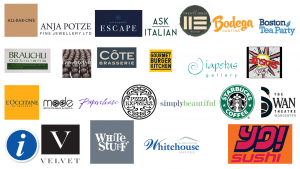 All Bar One, Anja Potze, Arrange My Escape, Ask Italian, Bar Twenty Three, Bodega Cantina, Boston Tea Party, Brauchli Opticians, Chocolate Deli, Cote Brasserie, Gourmet Burger Kitchen, Iapetus Gallery, Keystones Cocktail Bar, L'Occitaine, Mode Sports Bar, Pizza Express, Simply Beautiful, Starbucks, Swan Theatre, Tourist Information Centre, Velvet Nightclub, White Stuff, Worcester Whitehouse Hotel, Yo! Sushi
For full discount and offer details, or if you would like to get involved, just get in touch by clicking here.
Get the most out of your BID membership!
Details are correct at time of (posting) June 2019. The Worcester BID Company Limited (trading as Worcester BID) cannot be held responsible for any errors or omissions contained within this posting and reserve the right to change and/or amend the details at any time. Worcester BID promotes this scheme and are not liable or responsible for third party arrangements between businesses, brokers or any of the insurers.
Worcester BID hosts regular City Sessions for all BID member businesses to attend.
The Worcester BID team will update you on many of the exciting projects and events across the city, as well as some interesting updates from some of Worcester BID's stakeholders and partners.  It is a great opportunity for the BID team to bring businesses in the city centre together to raise awareness and keep businesses informed of events, works and any issues that may affect trade in the city centre.
This is a networking opportunity for all the business sectors; whether you are an independent cafe owner, the manager of a department store, a police officer, a solicitor at a city firm or representative from large office complex or council, this is a chance for you to hear about or voice your opinion on what is happening in the city and which BID projects you can benefit from.
We will keep you updated on upcoming dates:
Book your space at the next session
Collective Voices & Lobbying
We lobby on your behalf, as often the collective voices of businesses get more done than if you were to go it alone.
PSPO consultation 2019 – Businesses have been encouraged to voice their views in order to feed into Worcester City Council's proposed enforceable anti-social behaviour, such as begging on streets, feeding the gulls, etc.
Providing support to businesses affected by utility and road improvement works in The Shambles in 2018/19, resulting in more positive messages to visitors about businesses being open as usual and improved, direct communication by County Council and their contractors with businesses.
Successful lobbying and reporting for improved tree maintenance in Broad Street due to overgrowth affecting businesses/properties (tree cutting completed in May 2019).