In Worcester, businesses came together through the Worcester Business Improvement District (BID) to take the lead in tackling issues facing the city. The business community is passionate about their city, recognising that Worcester is a fantastic place but also that more help and support to boost trade and encourage visitors is required, as well as direct support on day to day running of the business and this is where the BID comes in. The links below provide more information on Worcester BID's area and the business plan.
A key objective of The BID Foundation is to increase transparency and accountability of the industry. To view Worcester BID's industry standards page please click here.
The BID has enabled over £4million to be invested in the city. This has been directed to better promote Worcester as cultural and inviting destination, improve the public realm, develop intelligence partnerships to create a safer environment, and provide support, guidance and a strong voice for our levy-paying members.
The past ten years have seen us deliver demonstrable change and progress across the range of key issues outlined in our Business Plan – a plan directly influenced by, and developed with, businesses within the city.
We have provided regular business communications, weekly footfall reports, the DISC phone app and free training and workshops.
The BID has delivered seasonal campaigns with vibrant, high quality materials and continues to support imaginative events. Consequently, Worcester continues to buck the national trend when it comes to footfall within the city centre. The BID's recent investment in the Visit Worcester brand has seen the creation of the Visit Worcester website, which was jointly funded by Worcester BID and Worcester City Council and features profiles for all BID businesses.
Worcester BID is now in the final year of its second 5-year BID term. We are delighted to have built such strong relationships and delivered so many successful projects that achieved to make a great difference to our levy paying businesses, customers, partners and the wider Worcester city centre environment. Through our recent consultation we've listened to what you want to see more of, the issues which we need to address, and have shared ideas to make Worcester the very best it can be. We want to continue this work with you and have now launched the BID3 Business Plan.
The BID3 Ballot has taken place from 3rd to 31st October 2019. A third BID term was successfully backed by city centre businesses. This is the most successful ballot in the BID's ten-year history, with 51% turnout and a record 84.9% of city businesses voting in favour by number and with more than 82.8% of businesses by aggregate rateable value in support of another five-year term. We would like to thank all of the businesses that returned their votes and their continued support of our work in the city centre.
A YES vote for another five years means a further £2 million+ invested in our city centre. That will allow us to build on the promotional work of Visit Worcester, lobby on your behalf about important city centre issues, and continue developing key services in the city centre such as CityNet and BID Ambassadors. Together we are a stronger voice, and we look forward to more shared success.
Find out more information
---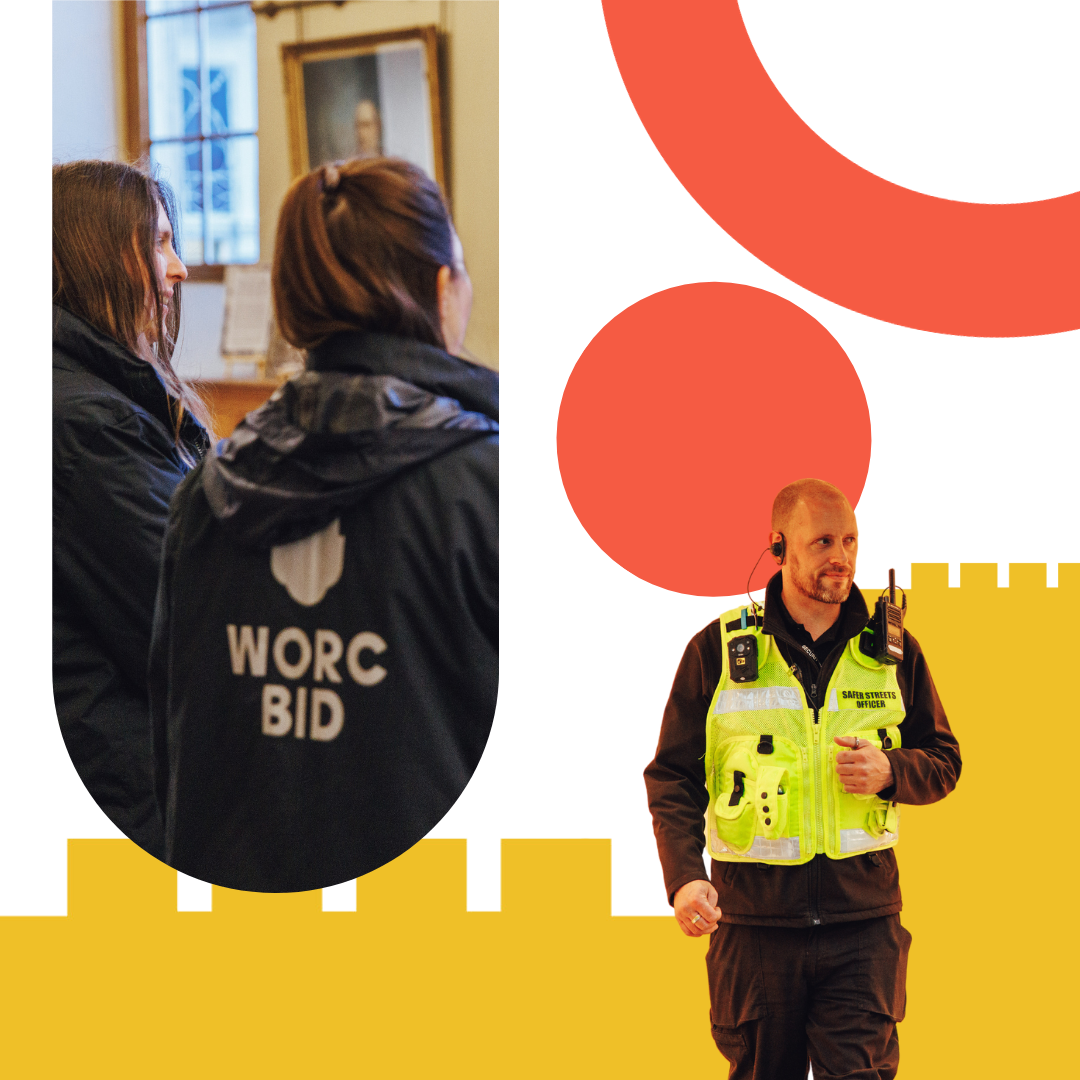 Worcester Business Improvement District (BID) has been in operation since April 2010 and is a non-for-profit organisation with the aim of improving the trading conditions for the businesses who contribute a BID levy.
Worcester BID comprises over 650 businesses, varying in sector, with one of the highest independent rates in the country! We aim to buck trends, grow awareness of our city for both visitors and investors and support you and your business by day and night.
Contact Us
---