A friendly, appealing and accessible city.
We want to ensure that the city centre BID area is easier and more appealing to get around, with the potential to increase a length of stay in the city. 
To aid this, we have implemented reduced car parking fees and the RingGo pay by phone scheme, as well as improved signage, regular footfall data output, and a 'meet and greet' service for coaches entering the city.
Worcester BID's footfall counters are an excellent means of assessing how busy the city is by area, day and even hour – allowing you to compare your own footfall or turnover figures and put them in context while also comparing them from year-to-year.
Ask us a question about footfall
View past data
Average Daily Distribution
During week commencing 17th November, average daily visitors between Sunday and Friday numbered between 40,000 and over 52,000, peaking to over 78,000 visitors on Saturday
339,763
Visitors W/C 17th November 2019
Footfall continues to be encouraging during
week commencing
17th November
Numbers for October 2019
also up on October 2018
Monthly Visitors in October 2019
1,413,083
Monthly Visitors In October 2018
1,389,073
Worcester BID is currently negotiating discounted car parking spaces to offer to employees of Worcester BID businesses. Please check back soon.
Worcester City Council car parks
Season Parking Tickets are available for ten Worcester City Council car parks. The season parking ticket allows the use of one car parking space within any car park within the selected zone. Drivers will be free to park at different locations in the city simply by clearly displaying the correct zone season parking ticket. The season parking ticket also allows the driver to come and go in and out of the car park as often as necessary during the 24 hour period. For further details about rates and the application process, please visit the Worcester City Council website.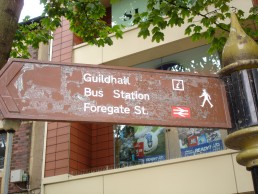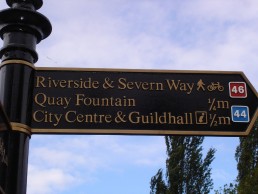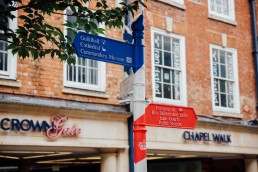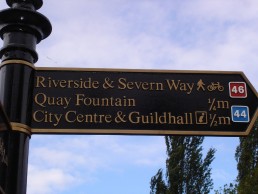 Worcester BID led an informal group to look at installing new pedestrian fingerpost signage in the city centre, making it easier for people to get around and be aware of the businesses in the city.
An independent audit of existing and required signage took place and new signs began to be installed throughout the city centre.
This was a large project with 67 signs to assess, and new attractions to be added in (Hive, University Arena, etc) and the signs highlight areas never promoted before such as Sidbury, Reindeer Court, New Street, Friar Street and The Shambles. Routes from each location have been carefully selected to ensure that given a choice, the chosen route takes in the most businesses en route.
Worcester BID has continued to look at further signage opportunities for the city centre and a new artwork project has started to bring vibrancy into our city, reflecting the artistic talent of our residents and local community.
The first post to receive a makeover is located on the High Street and was completed to commemorate the Jubilee. Starting September 2022, the city signage and electric boxes were be bought back to life by Worcester BID, creating art trails for residents and visitors alike.
Street Art
Worcester BID collaborates with local artists to revamp the deteriorating wayfinding signage and electric boxes that were rusted, tagged with graffiti, and damaged. The new designs reflect the business area, heritage sights, and Worcester's overall essence. Check out some impressive before-and-after photos below.