How we keep Worcester safe.
Worcester BID works hard to ensure that there is a welcoming presence for Worcester's residents and visitors in the city centre, and to combat anti-social behaviour, theft and other incidents of crime throughout the day and night. We have a number of projects to help us achieve what our businesses wanted us to deliver and are continuing to build on these. 
What is Worcester CityNet?
Worcester CityNet is Worcester BID's Business Crime Reduction Partnership and includes members from over 150 businesses from across the day and night-time economies. It is an intelligence led approach to managing city centre crime issues, by targeting and focusing efforts on the most persistent offenders. The team adopt a professional approach to combating retail, business and city centre crime within Worcester.
Members of CityNet include over 150 retailers, licensed premises, city centre CCTV, the police, local authority and other interested agencies. All parties are committed to sharing good practice, information and promoting partnership working.
CityNet membership includes a shared-radio system, DISC website and mobile app, a city-centre ambassador, free training workshops, Best Bar None accreditation and regular meetings.
Worcester BID members are also represented in several different groups and forums and CityNet works with several different partners including the Police, local authorities, Street Pastors and many more to ensure their needs are met.
To deliver a local strategy to reduce city centre crime and the fear of crime.
To help businesses to trade successfully in a safe and secure environment.
To improve information sharing between the partnership and other crime reduction agencies.
To establish good practice for the collation, evaluation, analysis and dissemination of crime data locally, regionally and nationally.
To establish a strategy for identifying and sharing key performance indicators and management information.
To examine opportunities to link the group to edge of town secondary shopping areas.
To establish a local funding strategy to ensure long-term sustainability.
CityNet membership for Worcester BID members is free!
The only cost incurred for Worcester BID members is for the annual rental of the digital radio which comes alongside access to the website and digital app, training and Best Bar None accreditation. Collectively, these services come to less than 50p a day.
If you aren't a Worcester BID member, there is a small charge for membership to the scheme. Please contact the Worcester BID team to find out more.
Reduce stock loss and increase profits by preventing and deterring theft.
Reduce crime and fear by deterring violent behaviour.
Enable security staff to be deployed more effectively.
Keeping your staff informed through reference material and photographs on active criminals.
Businesses work closer by sharing information.
Training for staff of all aspects of CityNet guidelines.
Develop effective partnerships between via radio links with Police, CCTV and other members.
DISC Website & Mobile App
Worcester CityNet members have access to an exclusive website and mobile app which allows them to report incidents of crime to us and the Police, browse prolific offenders, report on the public realm, receive news and alerts and instant message one another.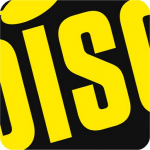 DISC provides members with intelligence on potential offenders, allows for communication amongst members, gives warnings of criminal activity and saves members time reporting incidents.
Log in to DISC
In partnership with CityNet, your business joins a wide community of businesses working together to provide a safer living and working environment. Joining a shared radio scheme will give you direct access to the only network which is monitored by local police officers, CCTV suites, security staff and other businesses, meaning that warnings of criminal activity can be efficiently communicated between members and assistance can be quickly obtained.
The radios often act as a highly successful deterrent while also eliminating business isolation and providing a safety net for staff through connectivity meaning that CityNet members can be assured they have the security measures in place to ensure staff and customer safety.
Safer Business Workshops are free training sessions for Worcester BID and CityNet members. The workshops are perfect for businesses from both the day and night-time economies and will give attendees the confidence and tools to effectively handle potential situations.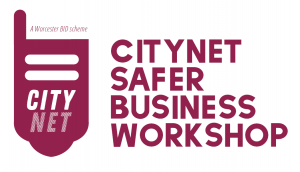 Topics covered can include radio operation, managing conflict, operating DISC, Ask for Angela, loss prevention and spotting the signs of suspicious behaviour.
The sessions will last no longer than one hour and can be held in-house or at the Worcester BID office depending on the number of attendees.
Worcester CityNet Members List
3 Knights, Security City Centre
Accessorise, High Street
Acorns, Mealcheapen Street
Aldi, Pheasant Street
All Bar One, Cathedral Square
Annies at the Courtyard, St. Nicholas Street
Argos, The Shambles
ASDA, St. Martins Quarter
B&M Bargains, St. Martins Quarter
Barnardos, St. Martins Quarter
Best Kebab House, Angel Street
Blacks, The Shambles
Bolero Bar, Foregate Street
Boots, High Street
Bottles Wine Bar, New Street
Bushwackers, Trinity Street
Bygones of Worcester, College Green
Cathedral Square, High Street
CEX, The Shambles
Cookmate, Broad Street
Coop, St Johns
Cornucopia, Crowngate Chapel Walk
Cote Brasserie, High Street
Crowngate Shopping Centre, Crowngate Chapel Walk
Debenhams, High Street
DW Sports, High Street
Eagle Vaults, Friar Street
Espada, Charles Street
Exchange & Smart, New Street
Fast Cash, The Shambles
Fat Face, High Street
Flying Tiger, High Street
Fraser Hart, High Street
Friar Street Kitchen, Friar Street
Fuel Clothing, Reindeer Court
H&M, High Street
Hallowood, The Shambles
Heroes, Friar Street
Horn & Trumpet, Angel Street
House of Fraser, Crowngate Chapel Walk
Iceland,Crowngate Friary Walk
Imperial Tavern, St. Nicholas Street
Jack Wills, High Street
JD Sports, The Shambles
Jo Jo Maman Bebe, Crowngate Chapel Walk
Joules, High Street
Keystones Cocktail Club, Copenhagen Street
Knowles Sports, Broad Street
La Dance, Hopmarket
London Camera Exchange, Pump Street
Mallards of Worcester, High Street
Marks & Spencer, High Street
Marrs Bar, Pierpoint Street
McDonalds, Foregate Street
Monroe's Cellar Bar, Foregate Street
Moshulu,< High Street
Mothercare, Broad Street
Museum of Royal Worcester, Severn Street
New Look, Broad Street
Next, High Street
Oil Basin Brewhouse, Copenhagen Street
O'Neills, St. Nicholas Street
Paperchase, High Street
Pizza Express, Cathedral Square
Poundland, Broad Street
Poundland, The Shambles
Primark, Crowngate Chapel Walk
Quarter Jewellery, The Shambles
River Island, High Street
Rohan, Broad Street
Sassy Boutique, Mealcheapen Street
Savers, The Shambles
Shakeeys Heaven Angel Street
Shipleys Amusements, Angel Place
SIN, New Street
Slug & Lettuce, The Cross
Sports Direct, St. Martins Quarter
St. Martins Quarter, St. Martins Quarter
Street Pastors, City Centre
Superdrug, Crowngate Friary Walk
Superdrug, High Street
Tourism Information Centre, High Street
Tesco Express, Foregate Street
The Conservatory, Friar Street
The Cricketers, Angel Street
The Crown, Broad Street
The Entertainer, The Shambles
The Firefly, Lowesmoore
The Flag, Lowesmoore
The Guildhall, High Street
The Hand In Glove, College Street
The Hive, Sawmill Cl
The Old Greyhound, New Street
The Old Pheasant,< New Street
The Old Rectifying House, Newport Street
The Postal Order, Foregate Street
The Royal Exchange, Cornmarket
The Swan & Drummonds, New Street
TK Maxx, High Street
Tonic Bar, Foregate Street
Topshop & Topman, High Street
Toys & Games, Broad Street
Tramps Nightclub, Angel Place
Two Seasons, High Street
Velvet Lounge, Angel Place
W.H. Peplow, High Street
Waterstones, The Shambles
West Mercia Police, City Centre
WH Smiths, High Street
Wilko, High Street
Best Bar None is an accreditation scheme supported by the Home Office and the drinks industry which is aimed primarily at promoting responsible management and operation of alcohol licensed premises.
The aim of Best Bar None is to reduce alcohol related crime and disorder, build positive relationships between the licensed trade and the agencies working to support them, improve knowledge and skills of enforcement agencies, licensees and bar staff and to highlight how operating more responsible can improve the profitability of an individual business and attractiveness of a general area.
Licensed premises who apply for accreditation will be guided along the process of meeting the standards through a pre-assessment workshop, advice from the Worcester BID team and will also receive the assessment criteria at least 2 weeks before the assessment meaning that the premises will be fully supported throughout the journey.
The assessment will last between no more than 2 hours and will be carried out by a qualified, impartial assessor. Once licensed premises are accredited, they will receive bronze, silver or gold qualifications and will receive publicity within local and trade press and other publications.
If a premise fails to meet the criteria, they will receive guidance on how to improve to reach accreditation. The scheme is designed to help improve businesses, not catch people out!
The assessment period will be through July and August and once every business has reached accreditation, there will be a high-profile awards night to celebrate individual businesses and the cities success!
If you would like to sign your licenced premises up for an assessment to join the Best Bar None Scheme, please fill out the interactive .pdf by clicking HERE. The form can be edited via a desktop computer. Please return your completed form to gloria.hawthorn@worcesterbid.com.
Our experienced Ambassador liaises with businesses, reports any damage or issues which need urgent attention, meets and greets coaches with visitors to the city and carries out foot patrols with the aim of improving the visitor experience. They also have excellent relationships with the Police and Safer Neighbourhood Teams to assist with combatting crime and anti-social behaviour effectively and efficiently. 
Our City Ambassador can help you get involved in a wide variety of BID projects and services.
Glo's normal Ambassador days are Monday to Friday and her CityNet call sign is 'zero two'.
You can email Glo by clicking here
The Worc Social
Instagram Takeover
Press releases
Helping you to get involved with events
Customer Service Assessments
City Sessions
Coach Driver Incentive Scheme
Retail Crime Reduction Training
Security Training
Radio Training / Support
Cost Saving for Utilities
Employee Discounted Car Parking
Worcester Cares: Helping People Off the Street
If you visit, live or work in Worcester City, you will sometimes see people on the street. Some sleeping rough, in shop doorways or along the river, some are drinking excessively in the City centre, and others are begging – occasionally aggressively. Each needs help, whether they belong to only one or all three of these groups.
Our city does not want to demonise people on the street for the situation the find themselves in. Now charities and services from across the City have come together to help people you see on the street.
We know many who live and work in Worcester City, as well as many tourists and visitors, are compassionate people who want to help but are not sure how to. Worcester Cares is a united umbrella approach, which helps all the charities, and support services coordinate their work.
Worcester Cares FAQs
Tell us
Tell us about someone by using Street Link. By using the Street Link app, you can note down the place or street a person is and we can send someone to see him or her. www.streetlink.org.uk or by calling 0300 500 09145
Tell them
Explain to the person that there are charities, churches and services in the City where they can get help. Magg's Day Centre, St Paul's Hostel and Caring for Communities (CCP) have experienced and trained staff who know what to do. Tell them to visit The Hive and the City Council staff will help them make the connection.
Purple Flag - Worcester Bids For Purple Flag Status
Purple Flag is the city equivalent of a Blue Flag beach or Green Flag park. It shows and promotes an area as displaying
excellence in the Evening and Night-Time Economy.
"Vibrant, night-time economies do not happen by accident. Innovation, curation, planning and partnership are all key elements to creating a destination that can delight users after dark.
Purple Flag is an international accreditation programme that aims to reward those who achieve this in their destinations after dark. Purple Flag strives to help create safe and thriving locations at night for all users."
"By meeting or surpassing the standards of excellence in managing the evening and night time economy (ENTE), Place Managers throughout the UK and Ireland – and now being taken up internationally – are enjoying the benefits of Purple Flag status.
Those already accredited have reported positive feedback from local businesses, a clear message for improved communications and a platform from which to promote their night time economy. The accreditation process takes towns and cities through a comprehensive set of standards, management processes and good practice examples all designed to help transform the ENTE and provide a research, training and development programme."
Worcester is now in the process of applying for Purple Flag Status.
Purple Flag - ATCM
Safer Streets & Useful Definitions
Sam McCarthy, Chief Executive for Worcester BID said:  "Purple Flag accreditation demonstrates excellence in the evening and night-time economy. Worcester BID are acting as lead delivery partner for the application with Worcester City Council and West Mercia Police as supporting partners to achieve the status for the city.  Purple Flag will assess all areas of the night time economy looking at safety measures and how partners work together utilising city resources such as CCTV and CityNet radio scheme. They are also looking into city enhancements to improve areas to feel safer, for example New Street and Friar Street's festoon lighting recently added by Worcester BID, which supports creating a vibrant atmosphere but also adds additional lighting to the area making it feel safer.
To support the Purple Flag application, Worcester BID are delivering Best Bar None accreditation which is a scheme supported by the Home Office and assesses licenced venues, ensuring they are meeting licensed conditions and celebrating their successes where they go above and beyond.  Worcester BID have also been working to improve community safety by training businesses in first aid, AED, catastrophic bleed and have installed 5 new AED kits within late licensed venues in the night time economy around the city.  The next steps for this project are installing community AED kits externally to ensure we have 24/7 accessibility to life saving equipment.
For the city to achieve Purple Flag status will support with reassuring and building consumer confidence that Worcester is a safe and vibrant place. This will also help to put Worcester on the map and encourage prospective investors to set up businesses, families to make Worcester their home and for students to select Worcester University as their first choice to study."