Outdoor dining isn't just for foreign travel.  As the Summer sun lowers in the sky and we enjoy an Indian Summer, the array of restaurants on Worcester's Cathedral Square is as tempting as ever.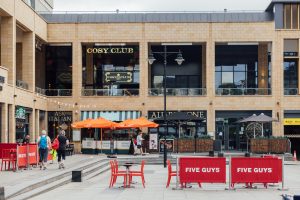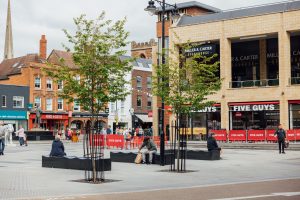 Outdoor seating and tables came about as a result of Covid but are loved by many and will stay if and when the weather allows.  Cathedral Square at the end of Worcester's High Street boasts Mediterranean style vibes with Covid-friendly outdoor dining for balmy September evenings.
Around the edges of Cathedral Square are a wide selection of bars and restaurants with a menu for everyone's tastes, all with the stunning Cathedral backdrop and a friendly nod from Edward Elgar close by.  So, with the kids back in school, surely a lazy lunch with girlfriends is a well-deserved treat.  Or how about creating some quality family time at the weekend (no phones at the table?!)….. and could Thursdays be scheduled in as regular date night?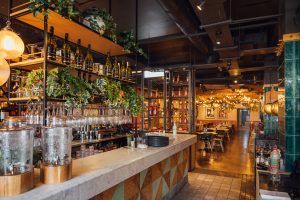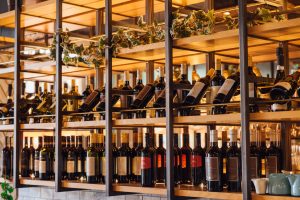 On the menu, Zizzi, Pizza Express, Yo Sushi, Cosy Club, Five Guys, All Bar One or Miller and Carter:  the foodie spots in Cathedral Square have a taste for everyone.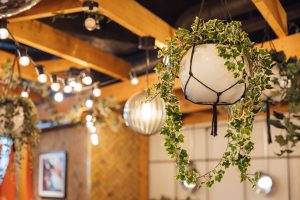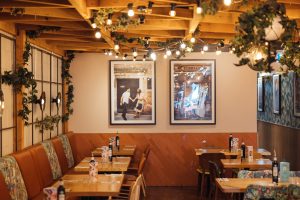 At Zizzi, next to the Elgar statue, Molly Massingham is the Assistant Manager who notes that the restaurant is always busy: "Since restrictions eased, we have been constantly so packed every day, all through the week. Customers tell us they want to catch up from being stuck inside for so long and are loving coming out to eat and socialise.  We get great feedback too about the outdoor dining space, giving out holiday abroad vibes."
Insider tip:  Book Cote Brasserie for date night and toast yourselves to a glass of fizz. Try the Minute Steak for main off the extensive menu which caters for all.
Insider tip: Five Guys milkshakes – say no more!  These handspun vanilla milkshakes come with or without whipped cream, with different flavour options to mix in.  Indulge in Worcester BID favourite Oreo Cookie Pieces!
Insider tip: Yo Sushi menu is not only tasty but it's a healthy, fresh option at lunchtime.
Insider tip: Locals love All Bar One for cocktails.  Try their Pornstar Martini with the girls on a Friday night.
Worcester Business Improvement District is a business-led and business-funded body, working to improve and promote Worcester city centre as a place to live, work, visit and invest. As a democratically elected, independent body, Worcester BID enables more than 600 businesses to work collectively to influence and impact on how Worcester city centre is managed and develops. BID has been successful to secure its third term with the objectives to promote, support and enhance Worcester.