New season, new you? Post lockdowns, the appetite for wellbeing is strong. If the media reports are anything to go by, interest in self care and wellbeing (both physical and emotional) is much higher since Covid.  Worcester's city centre businesses can help boost your mental, emotional and physical health to see you through the Autumn.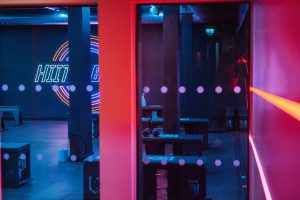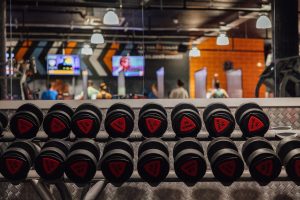 Our skin needs additional, different protection in the Autumn/Winter, against increased wind, cooler temperatures and rain.  Protect and enhance your skin as the seasons change with a facial at Simply Beautiful in St Swithun's Street or at Infinity Beauty in Friar Street.  Book a new nail colour at All About Me in Sidbury and follow up with a hair treatment to soothe dried-out Summer hair at Wicked or Inspirational Hair.
Sleep is vital for your wellbeing and is an area where many people struggle.  Aid your sleep by stocking up on bathtime treats at Lush and The Body Shop.  Rosie Burge is trainee manager at Lush on the High Street.  "Since we reopened after lockdown, we are finding that as well as for gifts, many more people are coming in to buy items for themselves, for bathtime relaxation and also face masks and hair care.  We are very busy in the shop, and customers are commenting how lovely it is to come and in for a full retail experience, and that buying online isn't as powerful in terms of smell and touch."
Along the Shambles, health shop Revital has just celebrated its 9th anniversary of opening.  Post lockdowns, Manager Alex Browning is seeing new faces in the shop as well as established customers.  "There is a huge awareness in health now.  People seem to want to look after themselves, for example vitamin D is an area of great interest, probably due to people staying inside during lockdown.  From September to April, the sun is too far away from us here in the UK for our bodies to produce vitamin D, so this is something people are already starting to stock up on for Autumn/Winter.  Come in and ask us."
At Fitness4less on Cathedral Square, manager Arran Arougundade reports that the gym and pool are both busy now having suffered with full closure during lockdowns.  "Since the last lockdown we have had many ex-members return and many new members join. Health is so important and we are seeing many take it more seriously, including getting back in the gym, creating a routine so they can be fitter and healthier.  During the Winter it will be vital to see people stay healthy: they need to be encouraged to join a gym so they can still exercise as the evenings get dark and cold. We have a pool, sauna and steam room so our members take full advantage of these luxuries as well as offering free parking for all our members now."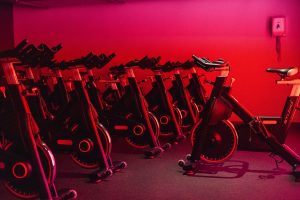 Insider tip:  Did you know that Alex and Lisa at Revital are both qualified nutritional therapists and can offer expert advice in the shop?
Worcester Business Improvement District is a business-led and business-funded body, working to improve and promote Worcester city centre as a place to live, work, visit and invest. As a democratically elected, independent body, Worcester BID enables more than 600 businesses to work collectively to influence and impact on how Worcester city centre is managed and develops. BID has been successful to secure its third term with the objectives to promote, support and enhance Worcester.