Museum of Royal Worcester celebrates 70 royal years in Porcelain with the help of Stanley Road Primary School
The Museum of Royal Worcester has been awarded a grant from the Arts Council's Let's Create Jubilee Fund, administered by Worcester Community Foundation, ensuring that creativity plays an important role in local community celebrations for Her Majesty The Queen's Platinum Jubilee.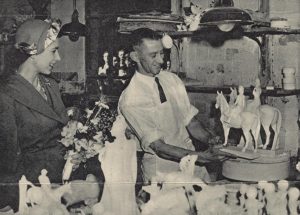 Sophie Heath, Museum Director said "Thanks to the grant adults and children can get creative all summer at the Museum of Royal Worcester. We'll be celebrating with an exciting programme of royal-themed creative activities. From Saturday 28 May until Sunday 4 September, we have a special exhibition exploring 70 royal years in Worcester Porcelain and our connections to Queen Elizabeth II. You'll see samples of things made for her use, royal commemoratives marking milestones in her life, and records of her two visits to the Royal Worcester factory.
Children from Stanley Road Primary School visited the Museum in May for a hands-on creative workshop with local artist, Fliss O'Neill. We are delighted to show you their wonderful array of Very Special Plate designs fit for the Queen and inspired by Royal Worcester, which will be on display too. Throughout the Summer you'll be able to contribute to our creative artwork wall in the display where we're asking what you're celebrating in 2022. Our ceramic studio is offering Jubilee shapes so you can choose to paint-your-own royal-themed mug, princess carriage or crown as a commemorative souvenir."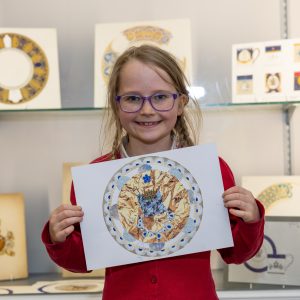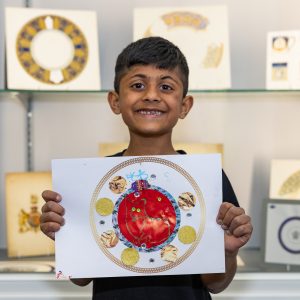 Wednesday 1 June is Jubilee Party Day at the Museum and everyone is invited to take part in creative arts activities inside and outside the Museum. You can get involved and help create our Big Tea Party Wall celebratory artwork with artist Fliss O'Neill on the day. Our Pop-Up Museum will be back in the courtyard, with royal-themed crafty activities. There will be tea-tasting and bite-sized gallery talks. Book at www.museumofroyalworcester.org/jubilee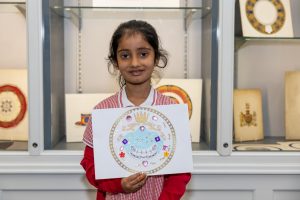 Darren Henley, Chief Executive at Arts Council England said "The Let's Create Jubilee Fund is a wonderful example of our ambition to give everyone the opportunity to participate in and experience the arts, culture and creativity – made possible thanks to National Lottery players. This June, we'll see communities across England coming together to celebrate a historic milestone for this country. I'm excited to see these projects brought to life in villages, towns and cities across the country as our wonderfully creative communities celebrate The Queen's Platinum Jubilee."
Rosemary Macdonald, CEO, UK Community Foundations, said: "For community foundations, people and places are the priority and the Queen's Platinum Jubilee is a unique opportunity for people to get together and celebrate in their communities. We are proud to have connected Arts Council England with local organisations whose imaginative and exciting projects and collaborations with professional artists will bring communities together to enjoy marking this milestone moment in our history."
HM The Queen Elizabeth II is the first monarch to celebrate a Platinum Jubilee, having overtaken Queen Victoria as the longest-reigning monarch in 2015.  Her reign has been marked by a commitment to public service, reflected by her extensive programme of engagements at home and abroad, and support for over 600 cultural organisations, charities, military associations, professional bodies and public service organisations.