Welcome to The Royal Garden Party

You have arrived at the royalist of street parties… we hope you have a fantastic time celebrating the Platinum Jubilee in Worcester and enjoy the food and drink on offer at our local businesses.
Here you can find the special Jubilee menus on offer near to the party! Some of them might even deliver to you… especially if you show them your best curtsey or princely bow.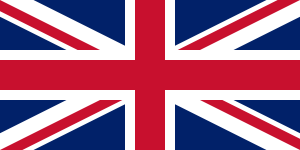 When ordering from a business that offers delivery to one of the royal picnic benches on New Street and Friar Street, please state your location at the time of ordering by letting them know your picnic benches What3Words. What3Words generates 3 random words (for example, 'Cat. Potato. Fence') that mark your exact location down to the square meter. Please stay in this spot once you order to await your food so that you can be located by the business.
PRESS HERE TO FIND OUT YOUR WHAT3WORDS
Businesses that are offering delivery are marked with What3Words next to their business name and menu below!
Where this is not available or you'd rather collect, please feel free to go in and order at the till like normal and bring your takeaway boxes out to the benches to enjoy the party!
There is plenty on offer… check out the menus below!
---
Food Glorious Food
[What3Words]
Be The Change

–  Vegan and delicious, both savoury and sweet food can be found here!

To order at Be The Change come and order in person OR place an order through their website https://www.bethechangefoods.co.uk/order-hot-food/ with your what 3 words reference! 

---
---
[What3Words]

Izzy's Ices and Donuts – Heaven on earth, no matter what your preference, they will have a donut for you…!
Izzy's Ices & Donuts sell Ice Creams and Donuts and you can find us in our permanent shop in Reindeer Court at the top end of New Street and The Shambles.

JUBILEE STREET PARTY DONUTS
RING OR TEXT 07949 761904 with your order and What3Words and they will bring the donuts straight to your table.
PRICE LIST
CARD OR CASH (EXACT CHANGE PLEASE)
SINGLE DONUT    £3.75
TWO DONUTS      £7.00
THREE DONUTS   £10.25
FOUR DONUTS     £13.00
All donuts are hand dressed with the tastiest of ingredients. 
RING OR TEXT 07949 761904 WITH YOUR ORDER AND WE WILL DELIVER TO YOU WITHIN 10 MINUTES (OR WE WILL REPLY IF WE ARE OUT OF STOCK OF YOUR CHOICE).
---
---
Eagle Vaults

–

Music and good Mediterranean food can be found here!
Go inside to order. Open for food from midday.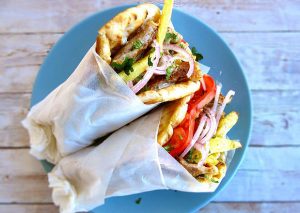 ---
Tudor House – Open both Saturday and Sunday to takeaway to benches or to sit in!
Find the menu and order inside the cafe!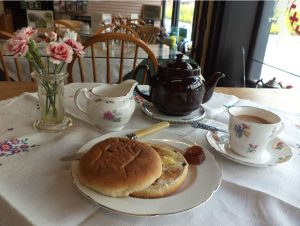 ---
Greyfriars National Trust – Please find their cafe in the free to enter hidden garden!
Pop into their secret garden to discover a cafe full of tasty delights! Eat-in the garden or take it straight to the street party! Perfect for a royal afternoon tea.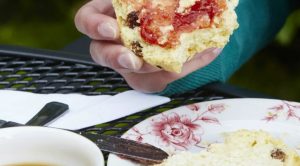 ---
The Chocolate Deli

– The home of sweet treats and British teatime eats!

Pop in to order and takeaway to benches on Saturday 4th until 4 PM to bag some tasty treats to take out to the party.
Cakes

Sandwiches 

Waffles

Paninis

High Tea

Afternoon Tea

Children's Lunchboxes 

Coffees, teas

Frappes

Milkshakes 

Smoothies 

Children's drinks 

And more….!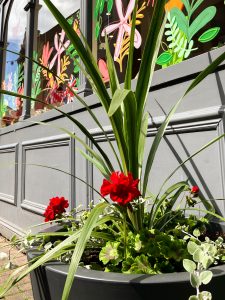 ---
Please feel free to order from anywhere in the city and eat at these benches, or alternatively bring a picnic and enjoy the day. It's up to you!
We hope you have a fantastic time celebrating the Queens Platinum Jubilee at this giant Royal Garden Party!!!
Please do not take alcohol onto the benches. Please consume any alcohol within the licenced venues. Thank you.