We are proud to announce that Worcester BID is the official Community and Education Partner for Waddle of Worcester 2023!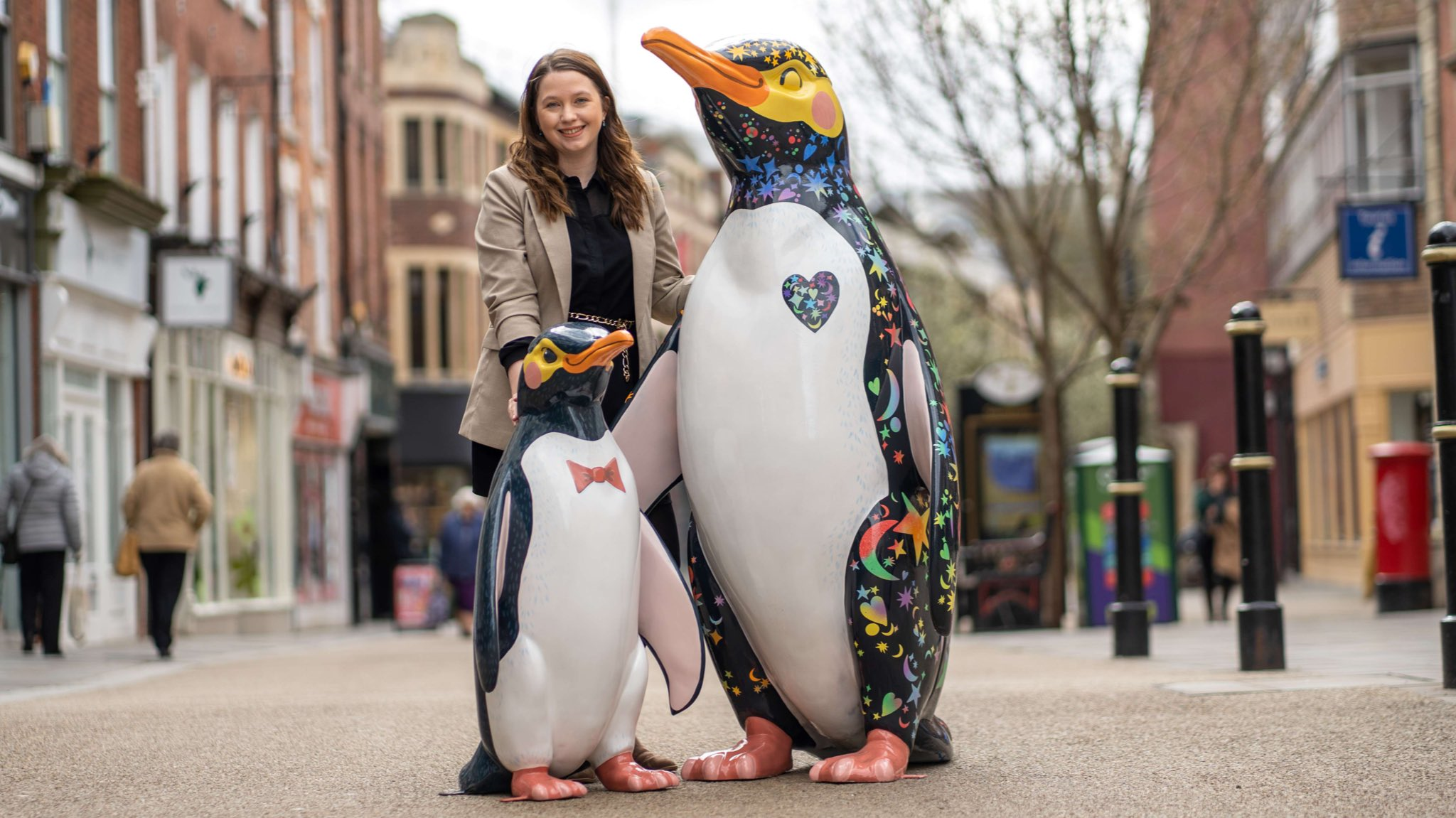 Sam McCarthy, Chief Executive of Worcester BID, said: "Here at Worcester BID, we couldn't be prouder to be the official Community and Education Partner for the summer 2024 art trail. Following in the footsteps of giraffes and elephants, we welcome penguins to our wonderful city and with them trail goers of all ages from near and far.
"We've seen already how being involved in the trail boosts morale across the city and county, including all the schools who get to showcase their artistic talent by designing and decorating a baby sculpture."
The art trail begins on Monday, 22 July and runs for eight weeks until Sunday, 15 September. Forty large fibreglass penguin sculptures will bring Worcester's streets and public spaces to life to form an interactive art trail. There will also be a collection of 40 penguin chick sculptures, decorated by schools and community groups, displayed through city shop windows and Crowngate Shopping Centre.
The great Waddle of Worcester is a Wild in Art event brought to the city by St Richard's Hospice in its fortieth year caring for patients and loved ones.
Sara Matthews, Business Development Manager for St Richard's Hospice, said: "We are thrilled to have Worcester BID on board, supporting our hospice huddle once again.
"Our previous two trails brought measurable benefits to the economy, tourist industry, arts scene and more locally and we look forward to bringing that same wow factor to Worcester once again."
Once the trail has ended, the large penguin sculptures will be auctioned to raise money towards the free care that St Richard's provide to patients with a serious progressive illness and their loved ones.
More on the trail's Community and Education Programme will be released in the coming months. In the meantime, schools and community groups can register their interest in adopting a baby penguin: https://waddleofworcester.co.uk/schools/
You can also follow the great Waddle of Worcester at: https://www.facebook.com/WaddleOfWorcester/, https://twitter.com/WaddleOfWorc  and https://www.Instagram.com/WaddleOfWorcester
Read more about BID's involvement in the Great Waddle of Worcester here!