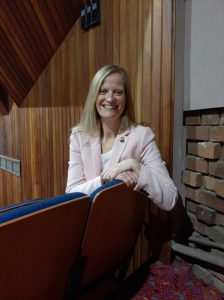 Worcester BID want to introduce our High Street Heroes, the people from our local city centre – community. Who better to kick this feature off than, Sarah-Jane Morgan who is Chief Executive of Worcester Live and the dynamic driving force behind the city's theatrical and performing arts.
Favourite day out in the city
It has to be a day shopping with my three daughters! We love the city so much, we are so lucky to have such an amazing mix of enchanting independent shops to compliment the high street retailers, it makes a day shopping really varied and different to other cities.
Best thing about working in Worcester
Whenever I have to nip between one of our venues, I often see someone I know from another business to say hi to, everyone is so friendly and supportive of each other, it really is a great city to work in knowing that we are all in this together, there for each other and happy to help boost each other when things get challenging. It's so important to work together, we may work in different industries but we all face the same challenges and working together definitely helps us succeed.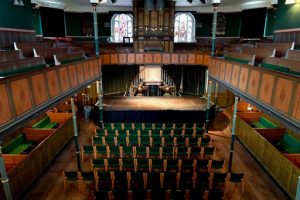 What is your proudest achievement
Ensuring the sustainability of Worcester Live over the last 12 months has to rank pretty high on that list! I've been in this role for 23 months now and to have led the organisation through what has been an undeniably extraordinary time and to have come through with two venues intact, refreshed, rejuvenated and ready to once again welcome back our patrons for theatre and live entertainment, is a great achievement, I am very proud of what our team is achieving together.   
Favourite city landmark
It has to be the Commandery, we produce outdoor theatre there very year and it is just the most beautiful historic setting to be able to present live theatre for the city. I was so disappointed to have to cancel last year's production due to Covid, but we will be back this year from the 30th June to the 11th July – we are very excited about this year's production and really looking forward to working with the incredible team there again.
What do you do to relax within the city
We are really lucky to be located right by Worcester Racecourse at the Swan Theatre, we have a fabulous view of the course from our bar balcony. But actually going to the races for the atmosphere is simply fantastic and definitely a great way to relax!
What is Worcester's best kept secret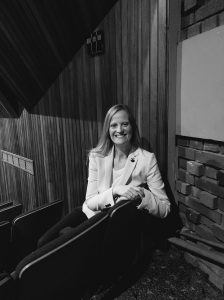 I don't think they are secrets anymore, but I (and all the team at Worcester Live) love all the independent cafes and restaurants, there are so many fabulous ones in Worcester, we are definitely spoilt for choice! We have been running a feature on our Instagram page, WL recommends recently, so far:
Commandery Coffee,
Burger Shop Worcs,
Guilt Trip Coffee/Doughnuts,
Waylands Yard,
Yum Sweet Treats,
The Steamhouse,
Francini Café,
Steam Coffee.
You may see a theme running here! I also love a trip to Mr Simms sweetshop for those special sweetie and chocolate presents and I am a fan of Goodroots, I love the space at the Royal Porcelain Works, on a sunny day The Courtyard feels as though you are on Mediterranean holiday, we need more of that feeling in our lives right now!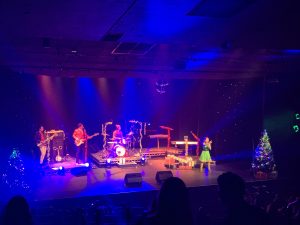 What's the best part of your role 
I adore standing at the back of the auditorium at the Swan Theatre or Huntingdon Hall and watching a show in full swing, the audience loving each and every moment of what is unfolding around them and knowing that I am fundamental in making that happen, it's pure intoxicating magic.
A recommendation now the City is reopening
I recommend joining our mailing list and taking a look at the events coming up in the next few months. Worcester Live, The Swan Theatre and Huntingdon Hall are evolving and there are some really exciting changes ahead. If you haven't been to our venues or haven't been for a long time, then take a look, come and visit us and see a show – we have such a lot to offer the city of Worcester!