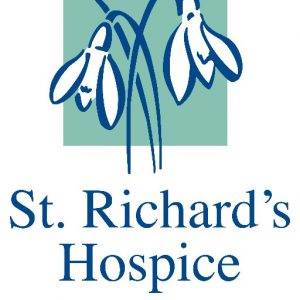 "We are looking for a Governor with commercial experience to join our Council and to become the Chair of our Trading Company, which is a major fundraising arm of the Hospice. Our Trading Company is responsible for developing a creative and innovative retail strategy to ensure sustainable income from our 18 shops located across Worcestershire.
"The role is voluntary (with reasonable expenses reimbursed) and will require a commitment to prepare for and attend Council and Trading meetings, which are currently held remotely.
"You will be able to demonstrate a successful business career, evidencing a capability for strong leadership, and ideally have experience as a non-executive director and as chair. Previous involvement in the charitable sector would be useful.
"You will be passionate about supporting St Richard's to further develop our Trading Company and, in particular, our online income generation. You will also have excellent inter-personal and communication skills, both to act as an ambassador for St Richard's within our community and to support, and encourage, our commercial team and the many volunteers who work in our shops and warehouse.
"We are a Council of Governors that prides itself on its diversity of thought and wide experience, to which we are hoping you could add; we thus encourage interest and applications from all sections of society.
"Your role as a Governor will enable you to become a real part of St Richard's Hospice and, as Chair of the Trading Company, you will play an important role in furthering the future of this integral funding arm for the Hospice.
"If you can share our passion for providing extraordinary care for our patients, and are interested in finding out more about this exciting role, we shall be delighted to hear from you."
The role vacancy is now live on the website https://www.strichards.org.uk/latest-jobs/governor-with-commercial-experience-to-chair-trading-company/