Congratulations Class of 2020!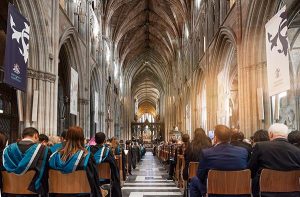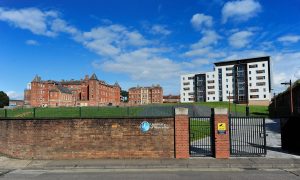 Graduation is finally happening from the week beginning 21st June and we couldn't be happier for you to experience this important moment in your life as you put your education behind you! As it's such a big day, you, or someone you know, may have a lot of questions about the day, so click here to see some FAQs the University of Worcester are asked that should help you out.
Whether your ceremony is in the morning or the afternoon, you're going to want to have a grand day out and celebrate in style, ensuring you, your classmates and guests have a good time in the city! You might choose to explore Worcester by taking some walks along the riverside, down by Diglis and Sidbury and through some of the city's historic streets! You might even choose to visit some of the exclusive exhibitions in the city's museums that won't be around for long, like the Titanic exhibition in the Worcester City Art Gallery and Museum or the Botanical Treasures in the Museum of Royal Worcester (who have a discounted student tickets!). 
Celebrate in Style
One thing we know you'll definitely want to do while you're in town is eat! By now, you'll be aware of some of the city's best spots to dine out, however what you might not know of yet is some of the set menus being offered to help you save a bit more! Click through to book a table for:
If you instead want to help support local restaurants, there's a huge array of restaurants you can book into for lunch and dinner! Why not eat at:

– Anatolian Palace: Mediterranean and Turkish cuisine on Chapel Walk.
– Benedictos: an authentic Italian restaurant under the shadow of the Cathedral on Sidbury.
– Bolero Bar and Kitchen: offering high quality casual dining and an unrivalled choice of drinks on Foregate Street.
– Burger Shop/Maneki Ramen: a choice of burgers or ramen under The Arches.
– Centenary Lounge: The Cross' nostalgic Art Deco-inspired setting that recaptures all the glamour and style of the 1930s railways.
– Chesters: Mexican cuisine in an atmospheric cellar space, plus a bright upstairs bar on New Street.
– Friar Street Kitchen: traditional British food made from local ingredients on the stunning Friar Street.
– Fuego: a rustic-modern dining room & bar serving upscale British cuisine sourced from local producers on Foregate Street.
– Globe Modern Bistro: another Friar Street gem, this independent is a family owned bar and dining room.
– The Old Rectifying House: a stylish venue with a modern fine-dining menu and an easy-going bar, plus a terrace garden on North Parade.
– The Olive Branch: homemade, market-fresh Mediterranean food on Church Street.
– Ounce Bar and Kitchen: a contemporary pub renovation on Foregate Street with a British menu and small terraced beer garden.
Go On Treat Yourself!
You really have earned a treat for yourself! While you're in town, you might as well make the most of student discounts as we at the Worcester BID have collected a huge array of offers for you!
Simply provide a valid student card (check if there are any extra requirements and T&C's) and you can take advantage of all these offers!