Linking the river bridge to the top of the High Street at Worcester Cross, Broad Street is an important thoroughfare for the city centre. With a mixture of national chains and independent retailers, Broad Street sees a lot of people walk up and down as both a destination and passing through.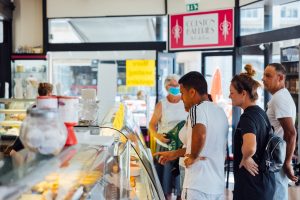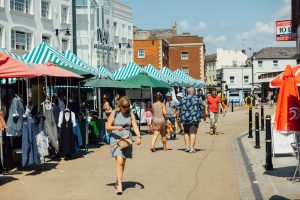 Gill Barnett is manager at Cook Mate, an independent cookshop that has been in Broad Street for 40 years and is now a firm favourite in the city.  "Broad Street is always busy," Gill says.  "There are an increasing number of pedestrians around, especially when the football was on.  We are in a very positive position: here in Cook Mate, we have lots of new lines in stock and are adding more each week. We feel that people are out spending more when they come into our shop, and footfall is increasing as the weeks go by. Celebrating our 40th anniversary is important too – we will be celebrating with the local community and cementing our position as an established face in Broad Street."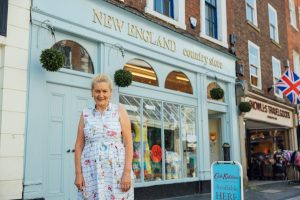 New England is another independent retailer based further along Broad Street towards the bridge.  Rachael Evans is the owner.  "We have lots of fabulous new stock from our favourite brands including Seasalt, Gisela Graham and Cath Kidson which are always popular with shoppers as great gifts or stylish clothing. As the restrictions ease, footfall is slowly getting busier again but despite that people are spending more when they come into the shop which is positive to see."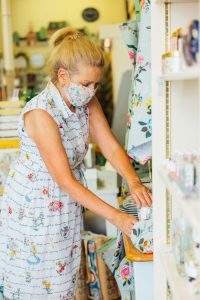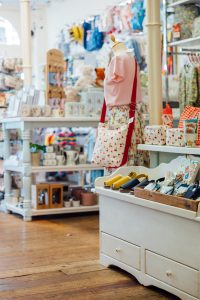 The team at Toys and Games of Worcester said 'We are very much part of the Worcester community having lived, schooled and worked in the city for decades. We love the city. We have had a shop in Worcester for 25 years and enjoy it now as much as we did when we started. We have masses of stock. Lego, Pokemon, Tamiya, Airfix, Brio, Playmobil, Silvanian Families, toy cars, fidget toys, board games, card games, summer toys, plush toys.'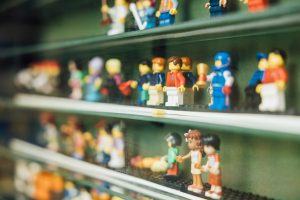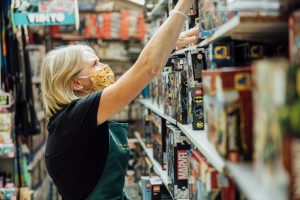 'We are situated on Broad Street and open every day, it's a great location a main entry point to the city and close enough to the centre that people can come wherever they are. Come and see us and meet the team. Vicky, Sue, Sophie, Annie & Tim'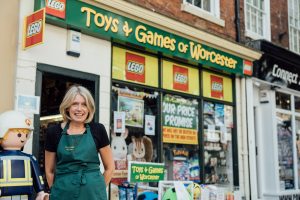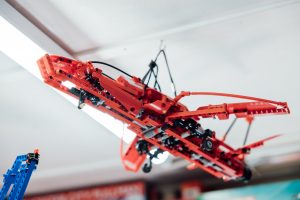 With access from Broad Street to the High Street, The Cross, the River Severn and
main city bridge as well as Deansway, Crowngate and Angel Place with the bus station, it's not hard to see why Broad Street is such a hub.
Worcester BID's priorities and objectives are to promote, support and enhance BID businesses within the City.
www.worcesterbid.com