The Botanist – one of the UK's most celebrated bar-and-restaurant brands – has today confirmed rumours that it has signed up to Cathedral Square, giving town centre visitors and workers even more to look forward to as we head into spring.

Set to open to the public later this year, the award-winning flagship brand of acclaimed bar, pub and restaurant operator New World Trading Company is renowned for its lavish botanical-themed interiors.
Worcester's winers and diners can look forward to The Botanist's world-class cocktails, extensive craft beer offering and famed hanging kebabs. Live music is another key ingredient in helping to create a relaxed and atmospheric experience-led social venue, ideal for family meals, sophisticated evenings and celebrating special occasions.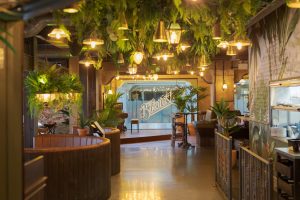 Samuel Pisani, Centre Manager at Cathedral Square Worcester said, "As the Centre Manager of Cathedral Square, I am thrilled and excited that we can now share the news that The Botanist will be joining our scheme in the heart of Worcester.
Not only will The Botanist be a great addition to the mix of retail and leisure that we currently have, but they will also add further employment opportunities to the local community.
The Botanist share the vision of our Owners and Centre Management Team in offering a diverse and exciting retail and leisure experience for our customers and we look forward to them opening their doors to the public this Spring."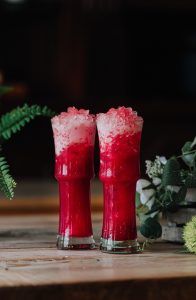 Natasha Waterfield, Chief Operating Officer at New World Trading Company said, "Bringing our unique concepts to new cities and towns for the first time is always an exciting moment for the business.
"Cathedral Square is an exciting new lifestyle destination which aligns with our brand vision. We can't wait for the residents of Worcester to experience our truly immersive offer at The Botanist."
Rachel Guy, Openings Manager at New World Trading Company added, "Our stunning new opening brings the opportunity for exceptional individuals to join us. We're currently recruiting a management team to join us at The Botanist Worcester. Those interested in joining our team will receive award-winning training and the chance to progress across our nationwide brand family."
Keep an eye out for job opportunities at https://nwtc.uk.com/careers.
The brand is also on the hunt for talented local musicians, across a range of genres including rock, pop, soul and R&B, to join its roster of artists in delivering live entertainment at the new venue. To apply, visit https://thebotanist.uk.com/music-recruitment.