Worcester city centre has been awarded the prestigious Purple Flag accreditation for its evening and night-time economy (ENTE), following a successful application process by the city.

 
The Purple Flag is a nationwide award; it recognises Worcester as a vibrant destination for dining, entertainment and culture between the hours of 17.00 and 05.00, successfully promoting the safety and wellbeing of visitors and local residents.
The accreditation process in Worcester has been led over the past seven months by Worcester BID, in partnership with other city organisations Worcester City Council, and West Mercia Police.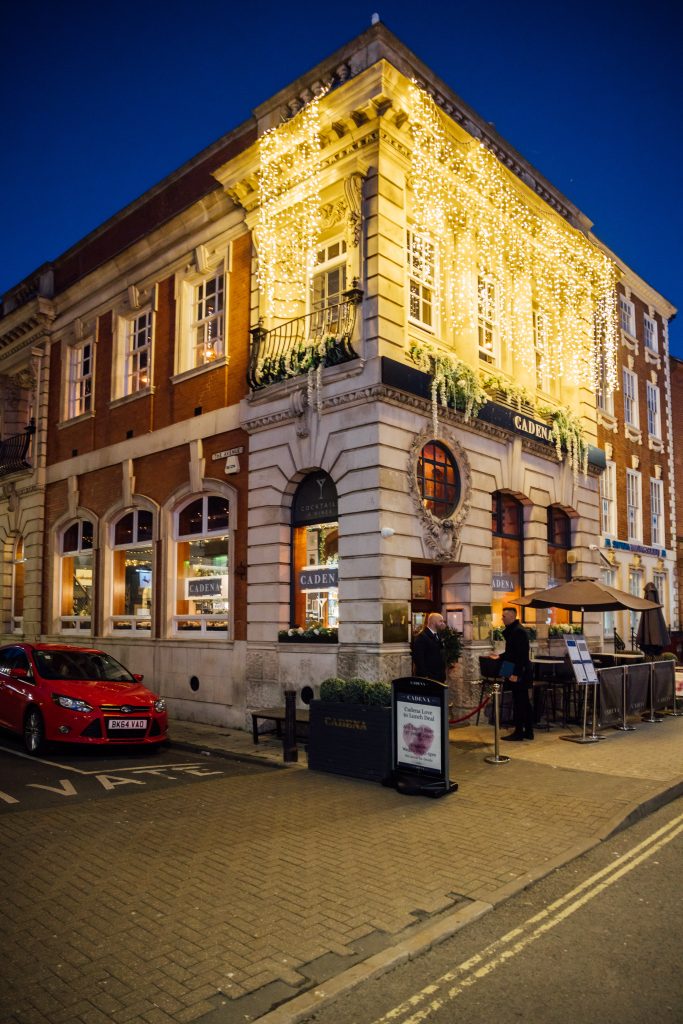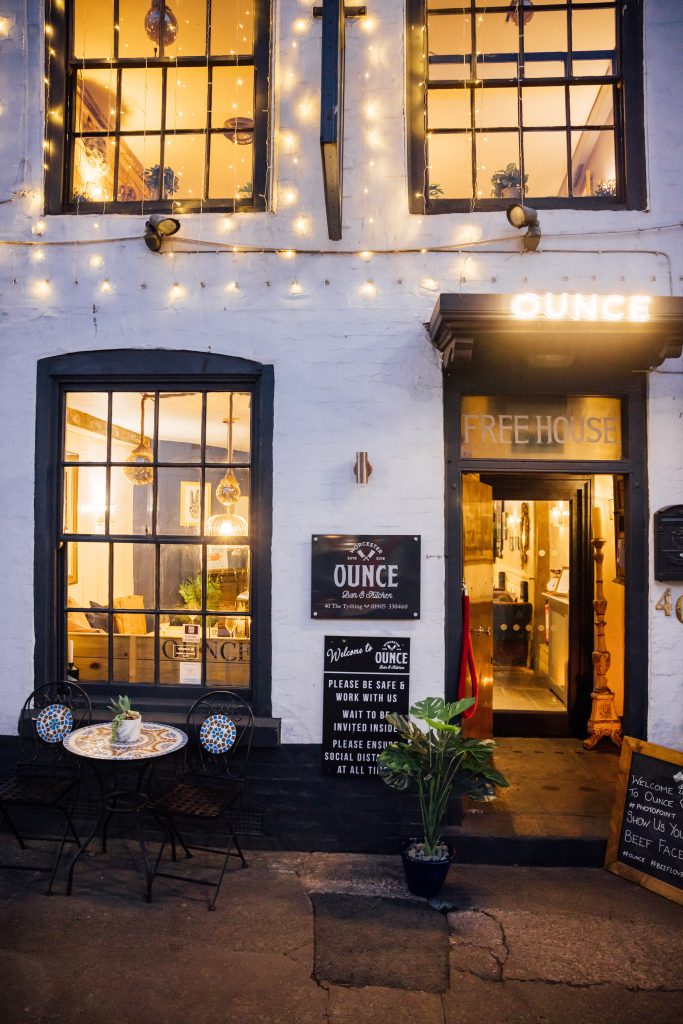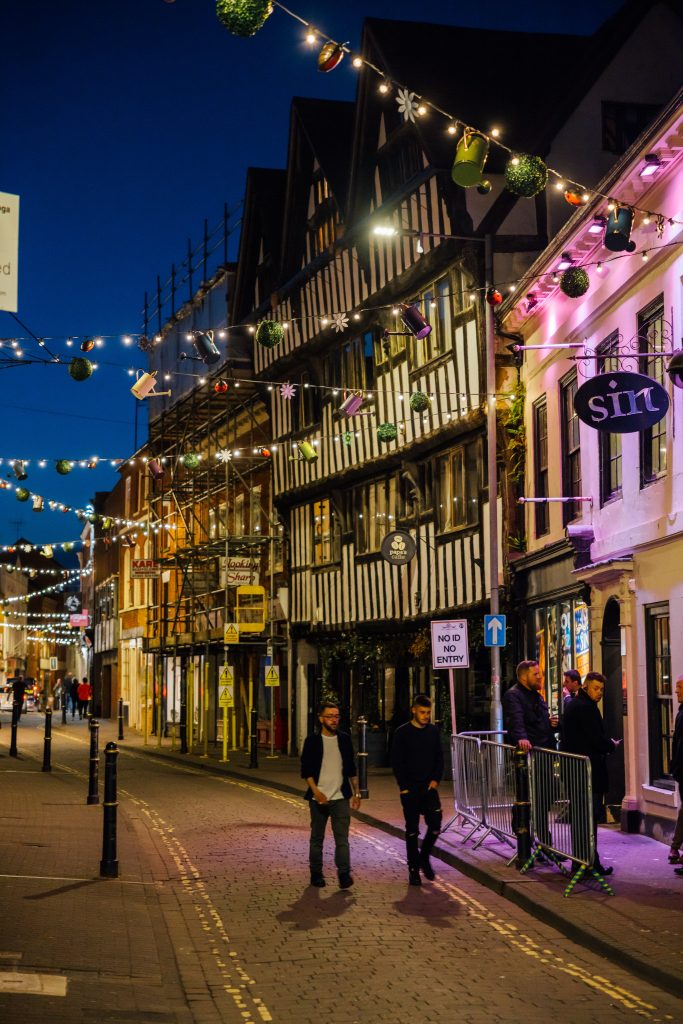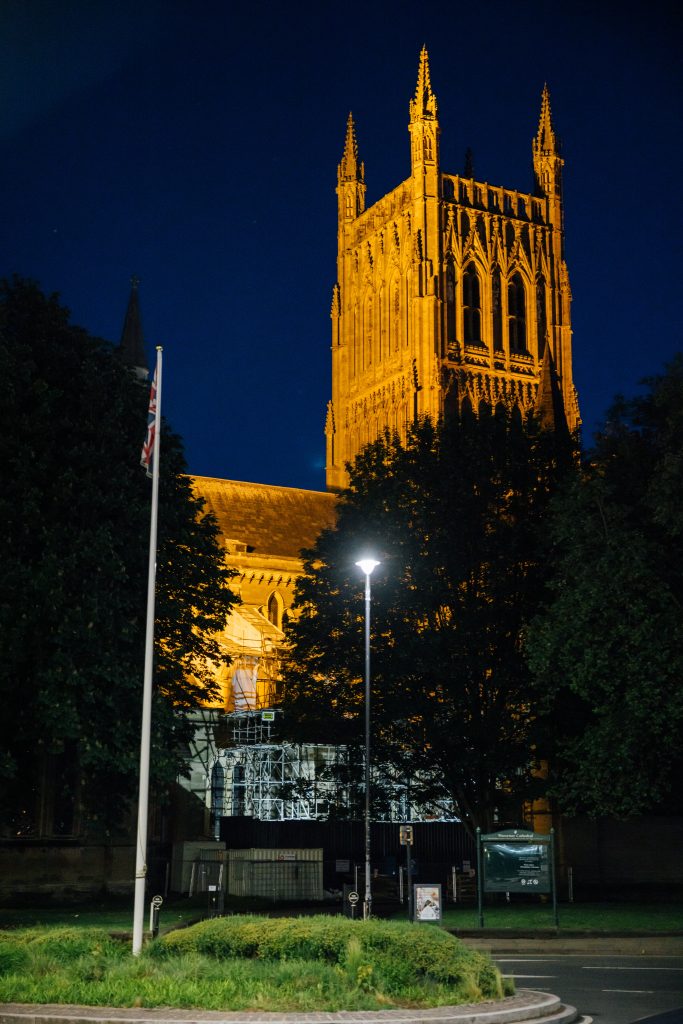 Sam McCarthy, Chief Executive for Worcester BID, said: "Purple Flag accreditation demonstrates excellence in the evening and night-time economy. Worcester BID has been the lead delivery partner for the application, with Worcester City Council and West Mercia Police as supporting partners to achieve the status for the city.  Purple Flag assesses all areas of the night-time economy, looking at safety measures and how partners work together utilising city resources such as CCTV and the CityNet radio scheme. They also look into city enhancements, ensuring a feeling of greater safety.  For example, New Street and Friar Street's festoon lighting recently added by Worcester BID creates a vibrant atmosphere but also adds additional lighting to the area, making it feel safer."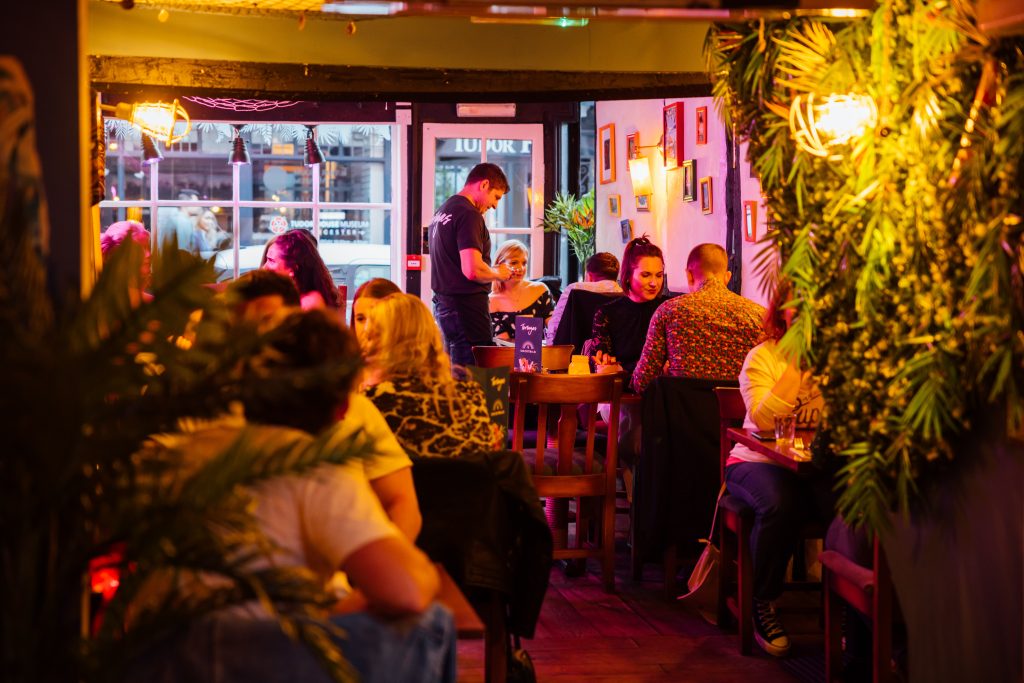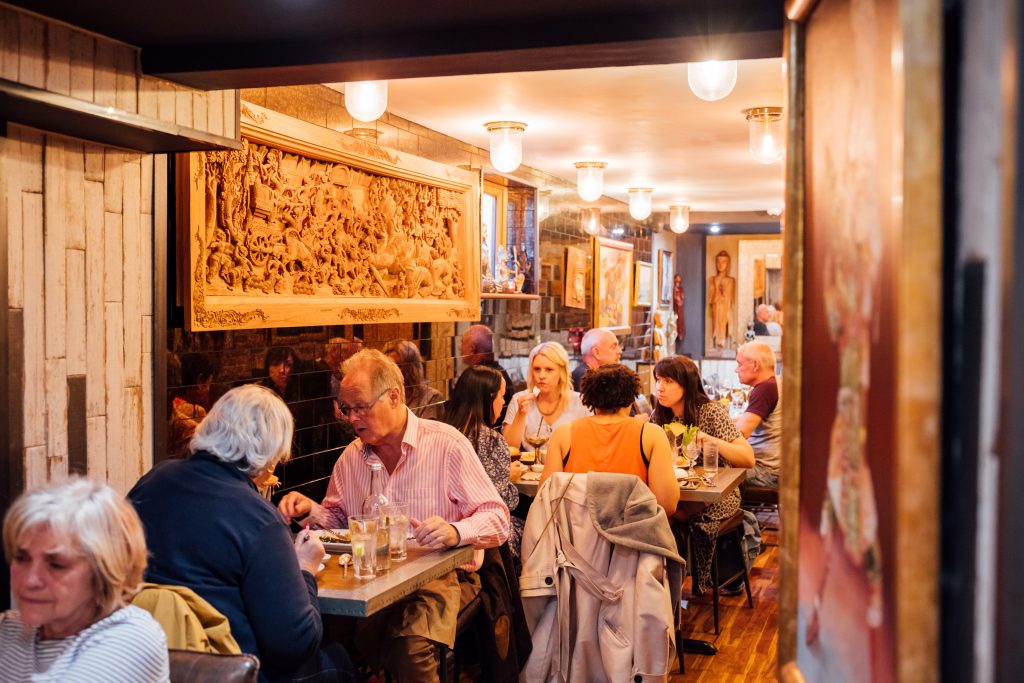 To support the Purple Flag application, Worcester BID is delivering Best Bar None accreditation which is a scheme supported by the Home Office and assesses licensed venues, ensuring they are meeting licence conditions and celebrating their successes where they go above and beyond.  Worcester BID has also been working to improve community safety by training businesses in first aid, the use of automated external defibrillators (AEDs), and the treatment catastrophic bleeding, as well as installing five new AED kits within late licensed venues around the city.  The next steps for this project are installing community AED kits externally to ensure there is 24/7 accessibility to life saving equipment.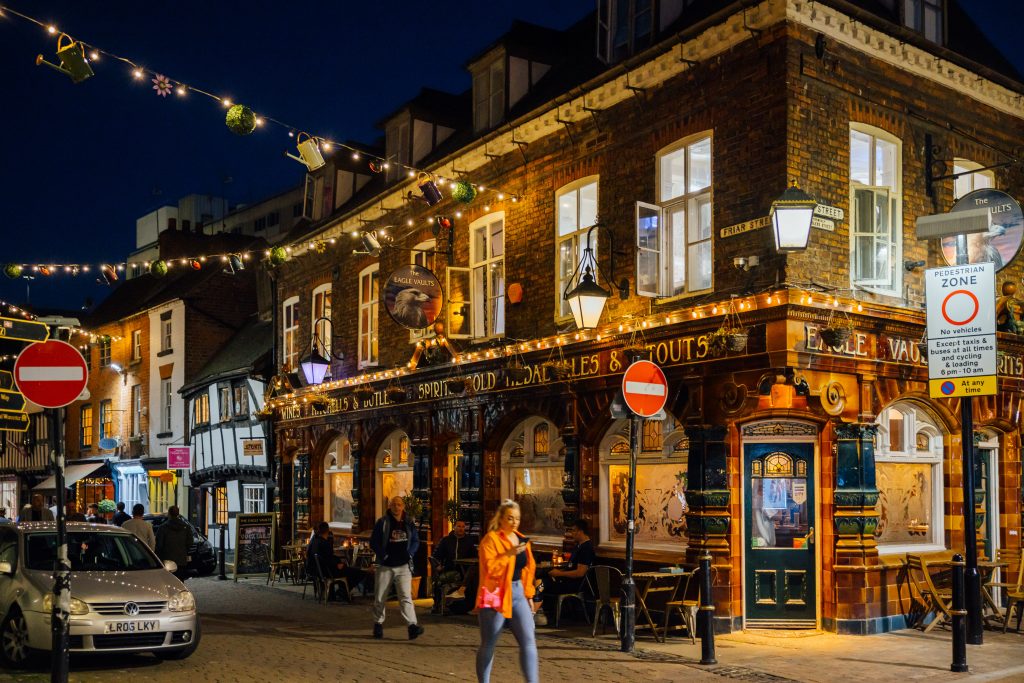 Sam McCarthy continues: "Worcester achieving Purple Flag status reassures and builds consumer confidence that our city is a safe and vibrant place. It will also help to put Worcester on the map and encourage prospective investors to set up businesses, families to make Worcester their home, and students to select Worcester University as their first choice to study."
Nicki Williams, Vice Chair for Worcester BID says: "Everyone has worked incredibly hard to get this accolade.  Our city businesses will notice such a positive impact through having this award.  It represents another positive development by these city partnerships, led by the BID in this case, to improve our city."
Councillor Marc Bayliss, Joint Leader of Worcester City Council: "Worcester has a growing reputation as a great destination for shopping, sight-seeing, leisure and much more. Purple Flag status confirms that our city is a great place for a relaxing, enjoyable and safe night out and provides a great basis for boosting Worcester's popularity even further."
Superintendent Rebecca Love said: "The award of the Purple Flag, which is a nationally recognised award, is a reflection of the fantastic partnership working taking place within the city. For a number of years, West Mercia Police have actively supported and worked with the Worcester BID, working closely and collaboratively to make a very real difference to the lives of people living, working and visiting Worcester.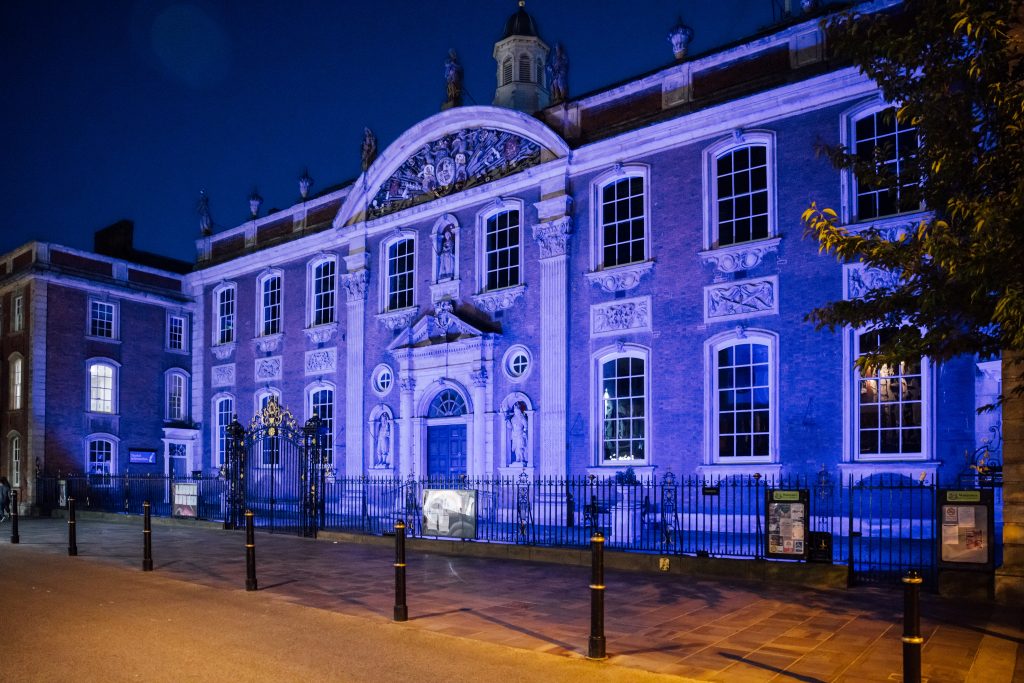 "The improvements to local infrastructure such as increased and targeted CCTV, improved lighting and a partners connected radio system has enabled popular venues in and around the city to be attractive to the public, encouraging families and friends to gather and enjoy their time in the City. My local Safer Neighbourhood and Problem Solving Teams compliment the hard work and dedication of our partners and of my wider team of officers and staff in supporting our community."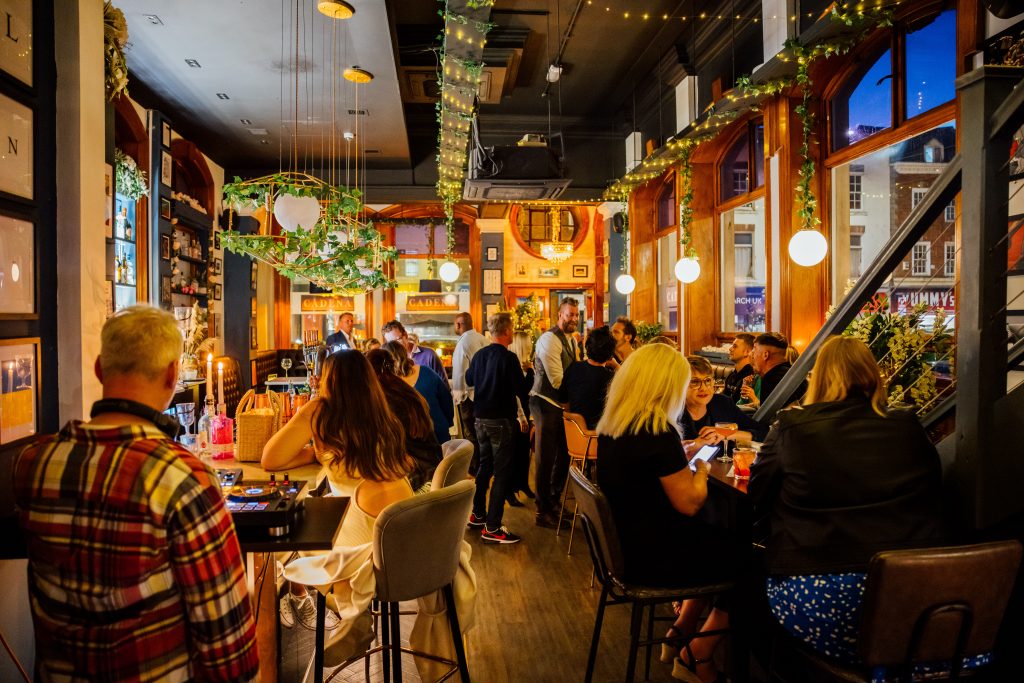 Rachael Mitchell, General Manager at Worcester Whitehouse hotel adds: "This award is a reflection of the hard work between Worcester BID and the night-time economy businesses that go out of their way to ensure the city is a safe, interesting and engaging environment offering a wide range of services and facilities to not only its own residents, but also customers and visitors from further afield.  This is most important when the hotel is liaising with domestic and international travellers and could make the difference of whether they come to stay in Worcester or not."
Dean Hill, director of Tramps, Velvet and Mode, comments: "Achieving Purple Flag, along with the Best Bar none accreditations, supports the positive steps that we as licensees and Worcester BID are making to raise the profile of Worcester and make visitors feel safe and have an enjoyable time.  As a long-standing night club business owner and resident of Worcester I'd like to thank everyone involved in achieving this award for Worcester."
Police and Crime Commissioner John Campion said: "I am delighted to hear Worcester city centre has been awarded the prestigious Purple Flag award.
"I am committed to tackling the traumatic impact anti-social behaviour has on people's lives. Thanks to my investment of £510,000 through the Safer Streets fund and strong partnership working, we have been able to reduce the number of anti-social behaviour incidents dramatically.
"This year there has been a 47% reduction in the number of anti-social behaviour incidents from April to August compared to the same period in 2021. I want to see the number of incidents continue to go down and with the implementation of modern safety measures like LED streetlights and additional CCTV cameras, I will continue to work with partners to make South Worcestershire even safer."
For further information on Purple Flag, please visit www.worcesterbid.com.