Calvin [pictured second], Owner of The Cabin, said that the team was "very excited to be expanding on the established retail store on Trinity Street and that the new venue allows for a dedicated art space, for bespoke picture framing and fine art printing services". In particular Calvin is excited to be able to provide a space for local artists to exhibit and sell work.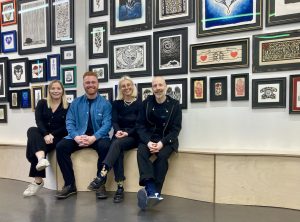 The Cabin has also invested in facilities that allow them to scan original artwork for local artists to have a quality printing service in the heart of the city.
On Thursday 23rd February, The Cabin Studio and Gallery launched with 𝘖𝘶𝘵 𝘰𝘧 𝘚𝘱𝘢𝘤𝘦 𝘢𝘯𝘥 𝘛𝘪𝘮𝘦, an exhibition of handmade prints by the incredibly talented Chris Bourke Art .
Chris, full-time artist and printmaker [pictured fourth], said "myself and Calvin have build up a relationship over the years through his framing of my work; this is my first show since 2011 in Worcester and I am excited to have the opportunity to go through my archives and to show art that has never been exhibited before."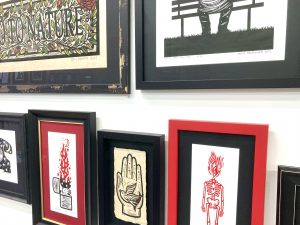 The new venue will also house specialist framing services! Sylvie [pictured third] said that they are happy to announce that they offer hand joined frames that can be custom built now they have the new facilities at the Arch: most prominently, Sylvie is proud that they offer conservation framing with the option of UV protected glass and quality wood framing.
You can now find
The Cabin
's second venture at Unit 1 Netherton Court in The Arches, Worcester.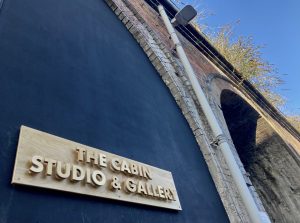 Find them on Instagram @discoverthecabin!