Not only is Friar Street the historic heart of Worcester but it is also a beating heart and soul of independent businesses in the city. Walk along the city's oldest street and soak up the Tudor framed buildings within which the deep-rooted history of the city can still be enjoyed. Tudor House museum contains much of that still today for you to learn and absorb. National Trust owned Greyfriars is a serene space with a stunning secret garden to just sit and enjoy a quiet coffee and be with your own thoughts. It's this vibe that the independent businesses in Friar Street love: a sense of a community within the city.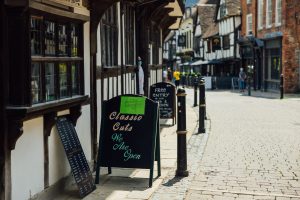 The Meeting Place opened after first lockdown and is family run by Edward & Nancy Little-Jones and Edward's sister. They run their business around 4 core values: community, sustainability, ethics and people, so they fit right into Friar Street. "It's essential to us to support local," says Edward. "We buy our beers from Hoplords around the corner in Pump Street and get ingredients from Three Counties Produce and The Butcheress who are all local. We like using suppliers from the city and close by. We are seeing lots of new faces coming in from Friar Street and are enjoying seeing local people come back in through our doors."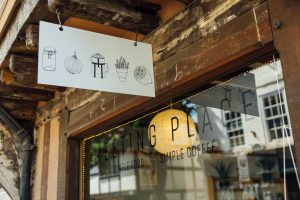 Trio is this month celebrating 12 months since opening its beauty salon in Friar Street. "We love being a part of such a traditional street, full of wonderful independent businesses. There's a real sense of community and we feel proud to be here with such lovely people!" says Jade Dixon co-owner of Trio.
Further along towards Greyfriars, jeweler Anja Potze agrees: "People buy from people, and like the other independent businesses along Friar Street, we offer a personal service and experience that you can't get online. We value the loyalty our customers have shown us over the last 18 months and have been delighted to be able meet new customers along the way.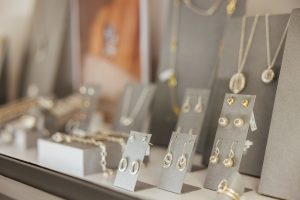 Next door Kate Page, owner of Friar Street Kitchen: "It's an amazing community: we all get together and support each other and the neighbouring streets too: I use Bottles in New Street for my wine and we and Tortuga borrow ingredients back and forth when we need to! People seem happier than before lockdown, it's a really positive feeling to being back open and busy here on Friar Street."
Insider secret: did you know there is a secret garden located in Friar Street within Greyfriars. Where you can relax and enjoy a slice of cake with cup of tea for that little bit of escapism.